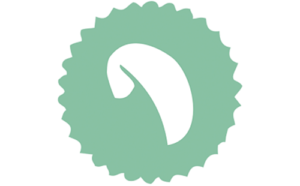 A must have for kiting near RV7 on Hardangervidda.
This service gathers live wind readings and web cam images from several weather stations along RV7. In addition it provides updates for the status of the road (open / closed / convoy).
A really fantastic service.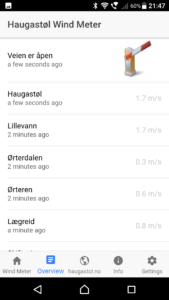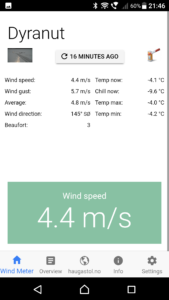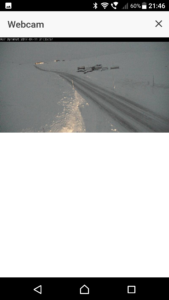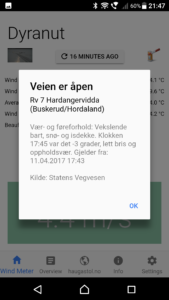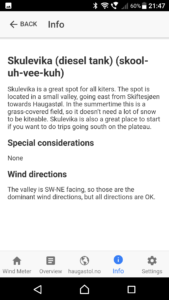 There is a web version an Android app and a iOS app.