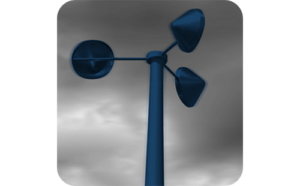 Live weather readings along the Norwegian coast. This is a must have app. KystVær collects live data from the weather stations that Yr uses.
If you click on a wind speed you come to a detailed historical graph.
We recommend keeping an eye on the Vigdel weather station. It is on a hill so will report stronger winds than you will find on the beach, but the trend and direction gives you a really good idea of current conditions.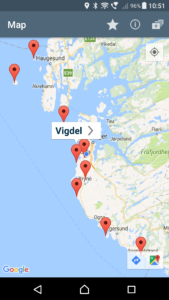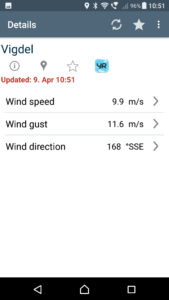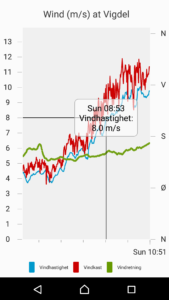 KystVær has an Android and an iOS app.